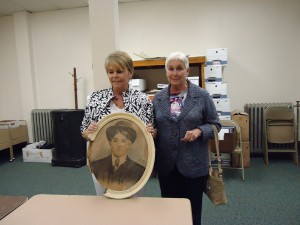 "…Returning Lost Memories Worth a Thousand Words."
Memories are "the ability of the mind to store and recall past sensations, thoughts, knowledge"-Collins Dictionary. How can you put a value on such a personal emotion? National Disaster Photo Rescue (NDPR) believes the value is priceless. For the past three years, National Disaster Photo Rescue has been reconnecting the memories of life directly back to those affected in natural disasters. We have walked the journey with hundreds of families. Our volunteers and volunteer staff have been reconnecting lost family photographs with the families who have the memories, free of charge. These photographs, lost during natural disaster, are important documents of life.
It is amazing the stories we hear of how one reunited photograph brought joy and healing in a time of need. Recent Story…
Photographs are the connection to our past. They transcend a single sense. Photographs truly transport us into that moment. We feel the emotions, hear the sounds, smell the food. We reexperience life. NDPR experiences these senses and emotions along side families. Family 'Reunification' is what NDPR does and does well. Reunification would have never been possible without help.
NDPR could not claim success without so many to walk with us as we walked with families in need. Operation Photo Rescue (OPR) is a group that we are so grateful for. Take some time, especially if you into photo restoration, to visit their website
OPR Blog. There are countless churches, municipalities, businesses, business leaders who have helped us and given us the opportunity to help others. Recently, we have found great friends within the Association of Professional Photo Organizers (APPO). As we build one success upon another we continue to build relationships in communities and organizations.
Currently we are engaged in 'Lost Photo Projects' in Baxter Springs , KS help Baxter also Quapaw, OK help Quapaw as well as Mayflower/Vilonia, AR help Arkansas . There are no shortage of natural disasters so we can always use help. If you would like to help us in your area in the event of a disaster please register on our website at NationalDisasterPhotoRescue.org . Monetary gifts are tax deductible.
We would love to hear from you. Please post a comment to spread the Good News that there is hope and there is hope through our God. Our continuing mission at National Disaster Photo Rescue is "returning lost memories worth a thousand words".
Thad Beeler- NDPR Outreach Director
May 22, 2014
Blog Post
Source: NDPR