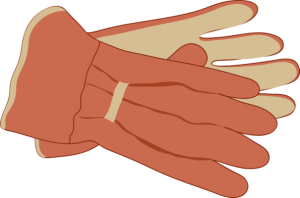 A Photo Collection Rally in the communities of  Baxter Springs, Kansas and Quapaw, Oklahoma is organized for this Friday at 1 pm to rapidly college lost photographs and documents due to Sunday's tornado. We need 50 to 100 volunteers to collect the lost photos before they are further damaged or destroyed.
The Photo Collection Rally will be held from 1:00 to 4:30. All Volunteers are to meet at the Volunteer sign-in station located at Burgraff Tire- 2402 Military Ave -Baxter Springs, Kansas. Volunteers will be directed to Collection areas both in Baxter Springs and in Quapaw, Oklahoma. Volunteers going to Quapaw will require additional sign-in.
All Volunteers wanting to help The National Disaster Photo Rescue in the Photo Collection Rally must be signed in as a Volunteer before 1:00pm.
Volunteers will be given instructions during an orientation meeting at 1:00pm. Collection Drop off locations, Community areas for collection, as well as Best Practices will be discussed. Those working with N.D.P.R. must attend the orientation meeting.
Volunteers planning to attend the N.D.P.R. Photo Collection Rally should consider personal safety the top priority. Heavy shoes or Boots and long pants are recommended and highly encouraged. Leather gloves will be needed as well as dust masks. Gloves and masks are available at the Community Volunteer sign-in location, but are not guaranteed.
Volunteers, working in teams, are highly encouraged as a Health and Safety safeguard.
Community volunteers are encouraged to contact N.D.P.R. through the following facebook links
Lost Photos of Baxter Springs, KS
Time is critical in the Collection Phase. Photos and Documents need to be collected and preserved from further damage. For more information on drying photos and documents can be found here.
The National Disaster Photo Rescue organization (501c3)  formed because of the May 22, 2011  Joplin, Missouri tornado and is a ministry of the First Baptist Church of Carthage, Missouri.  The National Disaster Photo Rescue will be there, in the future, to help other communities learn through our community how to "Return lost Memories worth a Thousand Words".  Financial contributions can be made directly to N.D.P.R.
Source: NDPR