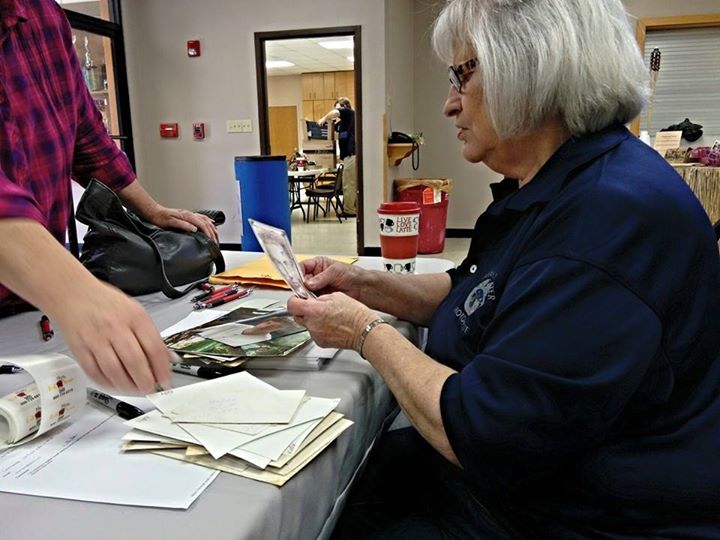 National Disaster Photo Rescue succeeded in protecting and preserving over 930 invaluable family photographs for residents of their hometown during the Carthage Save Your Photos Day on Saturday, April 25th.
Volunteers with NDPR carefully scanned treasured photographs using state of the art equipment donated by Kodak Alaris and EZ Photo Scan and secured the digital images onto DVD discs in efforts to safeguard memories in the event of disaster. The service and supplies were offered at no cost to participants.
On September 27th of last year, National Disaster Photo Rescue along with Save Your Photos Alliance joined the list of 64 events in 4 countries saving 24,000+ photos for Joplin residents at their first Save Your Photos Day event.
Also attending Carthage Save Your Photos Day, French Journalist Anne Pineau and photographer interviewed volunteers as well as Joplin tornado survivors who were reunited with their personal photos through NDPR as a part of the Lost Photos of Joplin project. Stories from Pineau's tour through Middle America will be found in the publication Terra Eco.
A French journalist and photographer are visiting NDPR today and speaking with some disaster survivors and those interested in preserving photos at Save Your Photos Day.

Posted by National Disaster Photo Rescue on Saturday, April 25, 2015
Joplin residents will have another opportunity to claim photos and view those which remain unclaimed at the upcoming reunification event on May 16th from 10am to 2pm at the Joplin Museum Complex. Images can still be viewed on the Lost Photos of Joplin Facebook page.
For more information call 417-358-8161.
Source: NDPR